First,
Merry X-Mas and a happy New Year 2020 <:o)
I just want to explain a bit about MECHA interface (complexity)
This is MECHA interface at this moment
or
this
or
this
or even this
Why I show this?
To understand better I'll make a parallel with two programs I use quite often, not giving names
lets say, G for graphic editing and V for video editing
just like first images of MECHA above
I learned to use
G in minutes
and
V in less than half an hour for simple tasks,
did the jobs I needed and was perfectly happy,
Yet, both have thousands of controls for advanced tasks
G has a user guide of 600 pages
V has a 4000 pages user guide
I might never be able to read nor understand all, however every time I needed more for G or V I managed to achieve
my goal just because some feature was there, I don't mind if I don't know all about G and V, yet.
Back to MECHA
The new added features are, will be always big and a bit scary. at first, but they eventually find their place in an automatic, even completely transparent, control, or get fully integrated in automatic feature.
Just a short example
I introduced while ago the delays as comma separated values W,B,E,A quite powerful and proven to be useful I meant to
shell them in "slow, fast, super fast, custom" (all those values behind a friendly label) yet having custom if one wants that the slow to be slower if used on pole. and I will, though is a bit more complex now as I had no choice but to split the delays in 4, but the idea is: the complex features looks complex at first then get easier.
And there is another reason for this, if one needs that he/she can use way before it has a pretty label, just right after is implemented, from my experience, 3+ decades, a feature needed in production will be immediate used once tested and (re)tested even if documentation is yet to come or looks difficult.
However I tried in /new page to explain, when a particular feature was introduced, the basics, and even some example was given.
Again MECHA can be learned to use in minutes, or even in less than 1 minute.
like painting a circle in G or edit out some part of a video in V, sorry, OK, let's stick with MECHA example from now on.
So is the most simple thing to select [6 shots] and to click on [Right] to shoot a pano to right direction you don't need to start a shooting session and to tell in which direction, clicking [Right] is just enough.
There are situations when you need to shot to left (especially caused by moving (or flow of) features or a particular (small) place, so on )
But you see .. I'm starting: there are situations when .. kind of examples
A typical photographer once he/she made first circle of shots around - making progress in examples ;)
will say "suppose for the next scene I want to use 5 images in set of BRKT.. "
and that asks for more complex features in MECHA.
So why MECHA may look hard to understand?
First to blame is the lack of those 4000 pages like for the V example (which happens to be at version 16.1)
MECHA is just not there yet regarding the documentation,
I agree it could have been more documentation available if instead of some features I work on docu, and maybe,
I will, but ATM will be a very hard to pick and choose what feature I'd rather not be there and to have other complex feature explained, we talking about complex as the simple one just not need more documentation than they already have.
Also using MECHA might require some knowledge about Wi-Fi AP, STA, AP+STA which are not MECHA specific, but if learned will be handy for other application as well, and will help in day by day use of Wi-Fi for other devices, like PC, phone, TV streamer.. so on.
There is a major difference between hardware and software
hardware tend to be as minimal as possible,
instead software tend to offer more than one way for a task, you might find handy in couple of situations,
as a joke, if software philosophy will apply to cars, you'll find another steering wheel at the back and at the left and one near to parking lights and one in luggage compartment, in case you need to back up the car just little more to take that big roller out more easier.
That's why you can close an application by clicking on [x] and by selecting [exit] from menu and by ALT+F4 or Cmd + Q if you use Sony
A good software is like a good joke you understand only one day after the party, you'll feel kind of privileged and enjoy it the entire next day, never forget, i.e. anyone can laugh if tickled, but that... :)
Hold your phone in right hand and rise up the other hand if you understand all is in it, still you can be perfect served by your phone.
That said
I kindly ask you to take MECHA one single and simple task at the time, blame Dorin and ask Dorin how to do that, until those 4000 page are on, - just kidding about the number - not really the actual number, thankfully)
If you sell MECHA or recommend MECHA, please do the same, explain /use one simple feature at the time
referring to the complex one when needed, in "luckily there is also this.." manner
re-direct the Dorin's fault questions to this forum or to me in PM.
You might say if I don't have the time for user guide I don't have the time to answer, and you're right, but I'll have no choice in the face of actual need to use MECHA in a particular case but to answer, of course, that will be impractical
for any imaginable situation, so naturally I'll ask back to put that advise in practice and give some feedback if indeed helps, also that will help in making first 100 pages of docu more qualified, being more close to actual questions.
If you are writing docu for using MECHA in workshop or just for selling, in a particular language, making that only for the simplest tasks should be OK.
That's about software,
For an idea about the birth place of hardware, you can look at this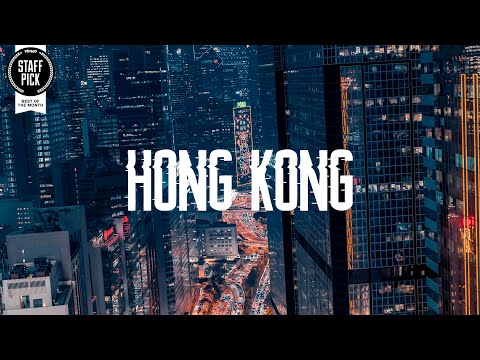 Thank you for reading this long post.
jokes starting..
- How do you get the last image?
;)