Will be a video tomorrow with latest C2 features.
Only want now to preview the basics,
1) select an Empty from P (preset)
2) press [+] to "add" a preset there
3) press [+] [-] to adjust the flashing values and confirm each value with [o] middle button
4) the added preset will have "+ " in name, you can delete it with [-] to have the Empty back, or you can let the preset there for later use.
5) to launch that preset, if it is selected in P menu, press [o]
6) MECHA will ask about 4 directions, you can use the arrow buttons (even combined with intervals) to bring the panoramic head in Level position and to pan to the initial shot (on horizon) then confirm with [o]
7) MECHA will ask again about 2 directions, meaning which sense you want the panorama to be taken, mostly to right. for hat you just need to press [>]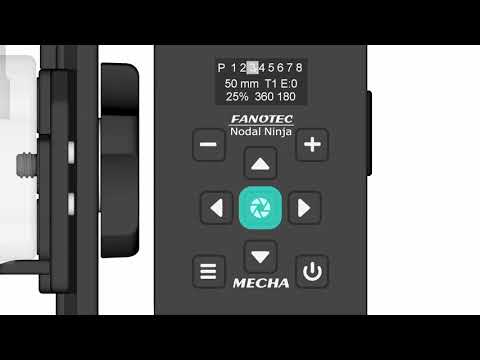 the video features the setting of a partial panorama
with 30 mm lens, (FF equiv.) T (trigger) 3 times per position, E: (exposure) delay 1 second,
30% overlap, partial panorama 180° wide and 90° tall,
of course you can set other values instead.
.